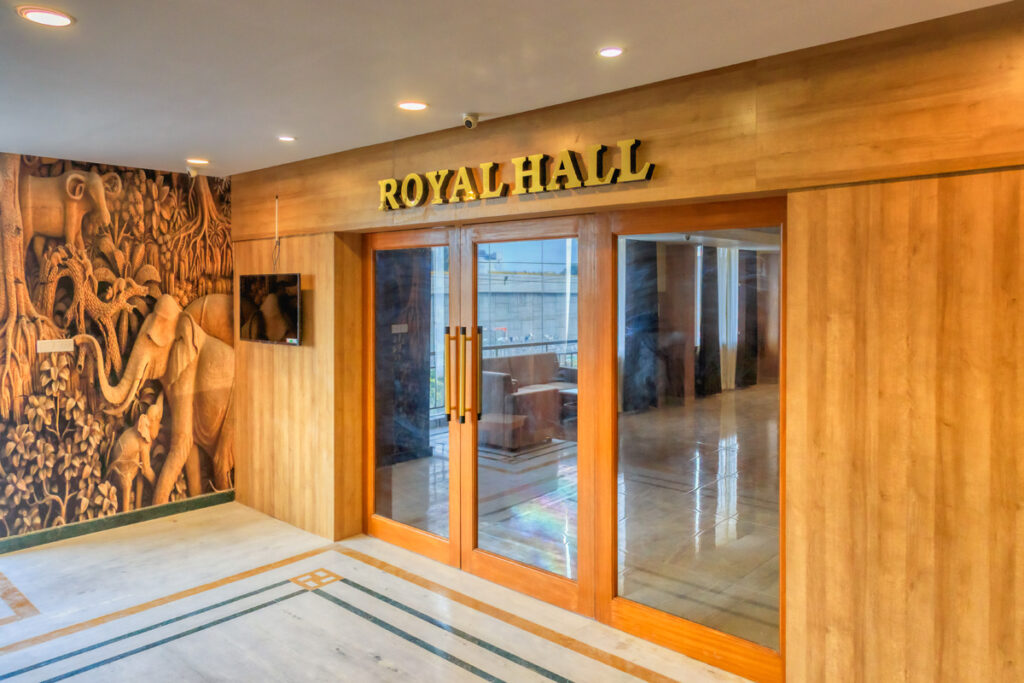 Hotel Royal Grande located in green circle, Vellore. The hotel offers a selection of 35 elegant guest rooms with an array of amenities .The Hotel offers modern and well-equipped rooms and spacious banquet halls.
Making sure travel stay will be more suitable for leisure and comfortable to explore the city. Prevailing, the needs of business and professional traveller's needs most suitable structure built in Vellore city for the stay. Hotel with very well planned to experience a wonderful and enjoyable stay.understanding the requirement of the inmates, brand new hotels build on the needs for every customer.
Hotel Royal Grande is one of favourite place to stay and to our office meetings. we usually book room here for our clients. the hotel staffs are good and trained well. food are great and variety.